Fill your sales pipeline with continual weekly leads
SMMCONNECT.COM is where sales and marketing leaders and professionals go to network, learn, and find the resources they need to survive in an ever-changing, highly competitive business landscape.
Showcase your expertise, generate quality leads, and build valuable brand exposure with this influential audience.
SPONSORED WEBINARS: Bring in your experts to demonstrate even greater authority and marketplace visibility
SMM Connect's sponsored webinars are SMM's most popular content marketing channel — and for good reason. It's the place to be to showcase your expertise or share your latest research, as well as generate hundreds of ongoing, targeted leads for your sales pipeline.
Webinars are promoted not only through the SMM Connect website, but also by email to our entire community of SMM Monitor/HTML subscribers and SMM Connect members (50,000+ unique users), as well as through our social media channels (23,000+ followers).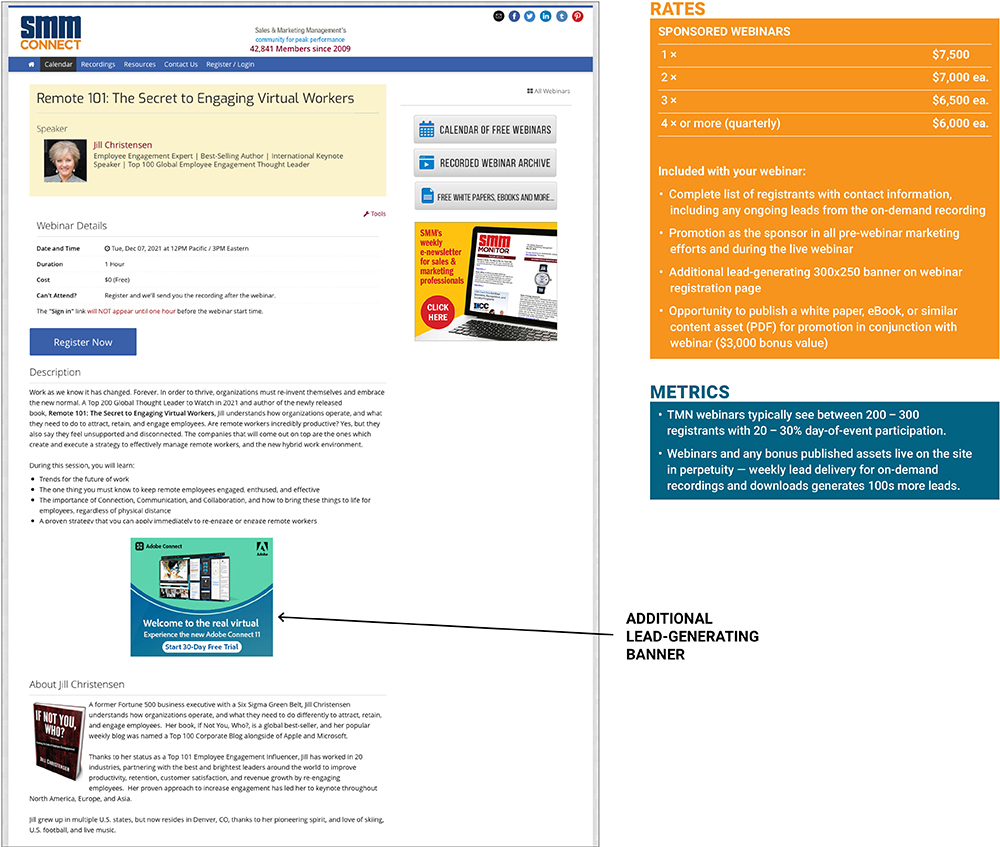 TURNKEY WEBINARS: No Speaker? No Problem. Turn to us for help
SMM Connect's Turnkey Lead-Generating Webinars are the easiest path to hundreds of targeted leads, providing immense exposure for your brand.
We promote, organize, manage and facilitate an expert-led Webinar, while you sit back and watch the leads flow in for your sales team.