Fill your sales pipeline with continual weekly leads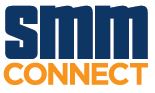 SMMCONNECT.COM is where sales and marketing leaders and professionals go to network, learn, and find the resources they need to survive in an ever-changing, highly competitive business landscape. Showcase your expertise, generate quality leads, and build valuable brand exposure with this influential audience.
"SMMConnect has given us a great opportunity to reach new audiences with our research and message about advances in sales effectiveness. The conversations we have both during and after the events have been remarkable."
Michael Leimbach, Ph.D.
VP Global Research and Development
Wilson Learning Worldwide
SPONSORED WEBINARS:
Bring in your experts to demonstrate even greater authority and marketplace visibility
SMMConnect's Sponsored Webinars are SMM's most popular content marketing channel — and for good reason. It's the place to be to showcase your expertise or share your latest research, as well as generate hundreds of ongoing, targeted leads for your sales pipeline.
Webinars are promoted not only through the SMMConnect website, but also by email to our entire community of SMM Monitor/HTML subscribers and SMMConnect members (66,000+ unique users), as well as through our social media channels (23,000+ followers).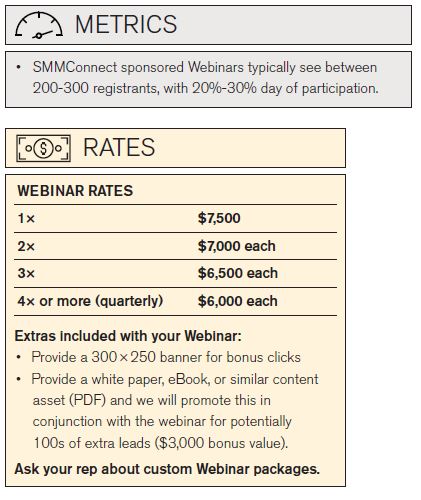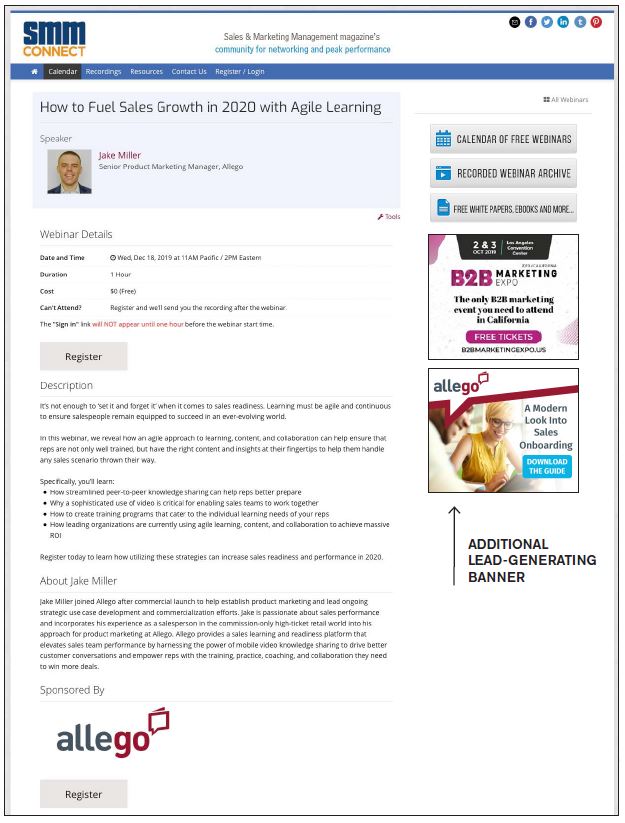 TURNKEY WEBINARS:
No Speaker? No Problem. Turn to us for help
SMMConnect's Turnkey Lead-Generating Webinars are the easiest path to hundreds of targeted leads, providing immense exposure for your brand. We promote, organize, manage and facilitate an expert-led Webinar, while you sit back and watch the leads flow in for your sales team.
AD PODS:
An ad pod is a hyperlinked image that appears on attendees' screens during a webinar to communicate your call to action and enable participants to click through to any URL you've set up to facilitate even more engagement. Learn more and check out sample ad pods here: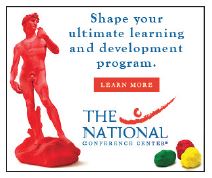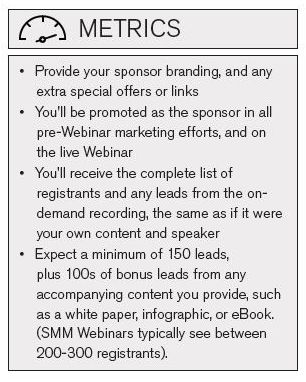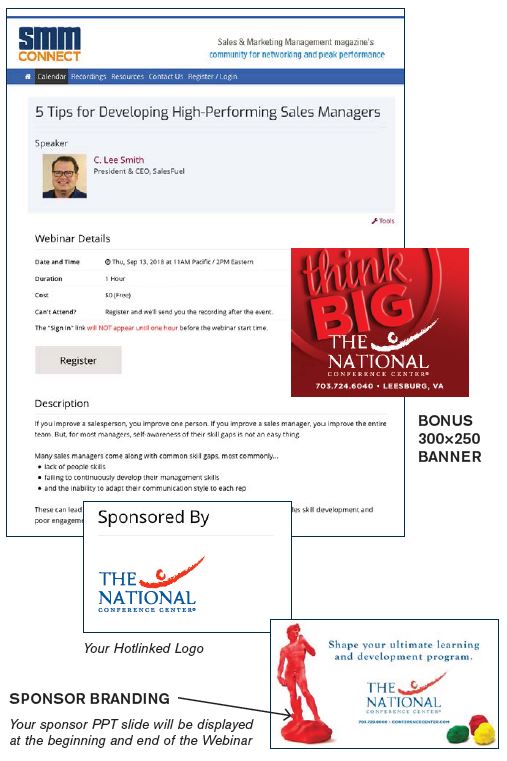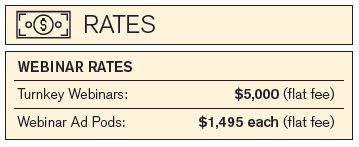 DEMO WEBINARS:
It's time to show 'em what you've got!
Showcase your product, product update, or our latest new solution like never before with an SMMConnect Demo Webinar. SMMConnect provides a Producer to help develop, deliver and introduce your 30-minute educational demo Webinar. Help listeners roll up their sleeves and get hands-on with a virtual tour of your latest product, upgrade, or integration.