Digital Sponsorship Program
Digital Sponsorship Program
This is the SMM's #1 product for building brand recognition and positioning. Period.
First of all, it's LIMITED: Only 8 advertiser partners per month.
Second, it spans two powerhouse websites with jumbo banner sizes and two weekly editions of our enewsletter – SMM's Monitor.
This pervasive branding campaign includes:
Sitewide rotation on SalesandMarketing.com
Sitewide rotation on SMMConnect.com
Monthly rotation in SMM Monitor eNewsletter
Your logo in digital sponsorship recognition box on both websites
Monthly metrics reporting
High-impact ad units include:
970 × 250 billboard
300 × 600 skyscraper
300 × 250 premium square (for mobile and eNewsletter only)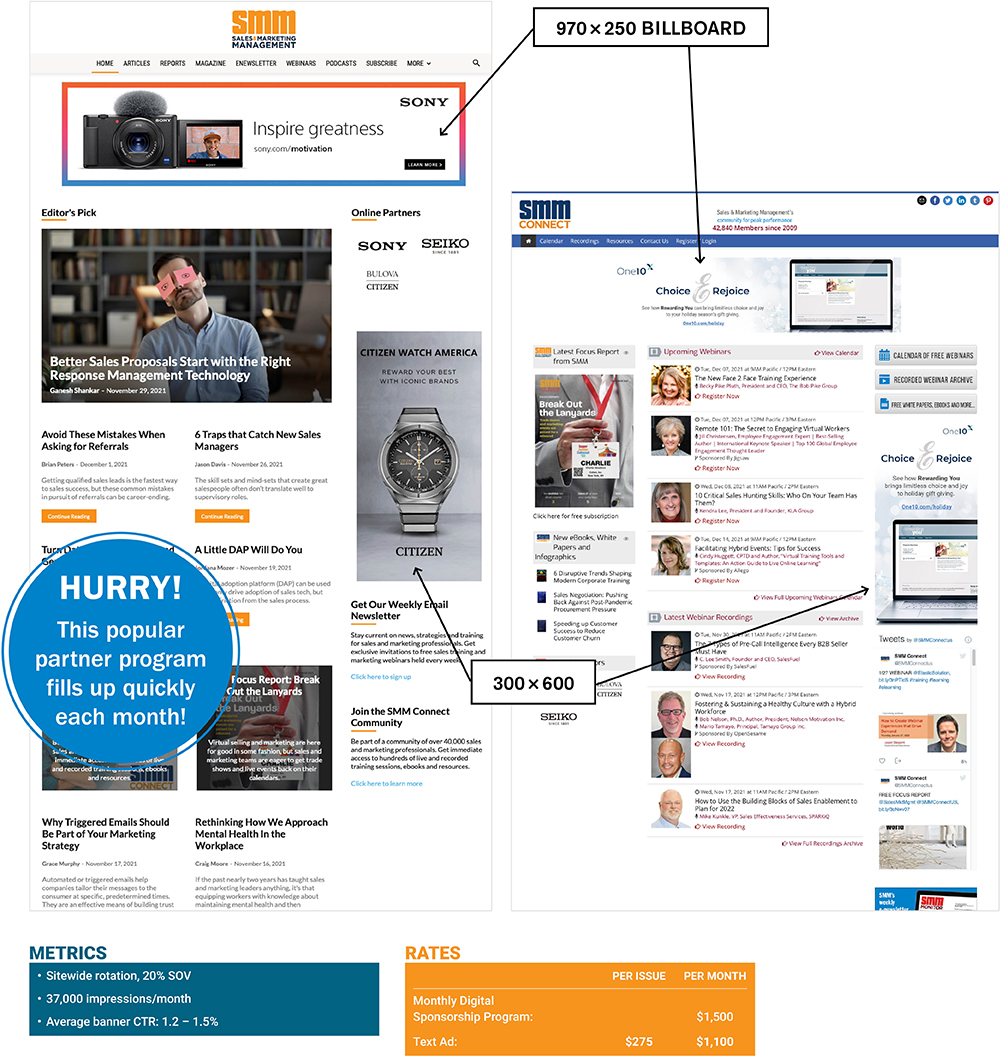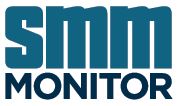 This popular eNewsletter provides relevant news and business intelligence to nearly 31,000+ sales and marketing executives.
The quick-read format, combined with the newsletter's reputation for disseminating top-notch content, makes the SMM Monitor a savvy choice for sales training, enablement, technology and incentive providers to reach a core audience ready to act on sales growth initiatives.
Now published twice weekly in 2022!
SMM Monitor will be published twice each week (Tuesdays and Thursdays) in 2022…doubling your exposure in this premier newsletter!