digital sponsorships and eNewsletter
 Bolster your brand dominance and reach Sales & Marketing Management's full web and email audience with this high-impact digital partner program.
LIMITED: Only 8 advertiser partners per month
Includes pervasive branding:
on www.salesandmarketing.com
on www.smmconnect.com
in the SMM Monitor eNewsletter
Sitewide rotation
Your logo also included in sitewide rotation ("Online Sponsor" feature)
Your logo also included in magazine print ad showcasing monthly sponsors
Metrics reporting included
High-impact ad units include:
970 × 250 billboard
300 × 600 skyscraper
300 × 250 premium square (for mobile and eNewsletter only)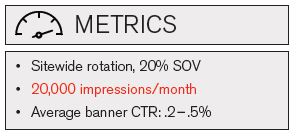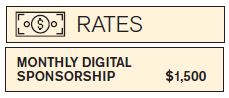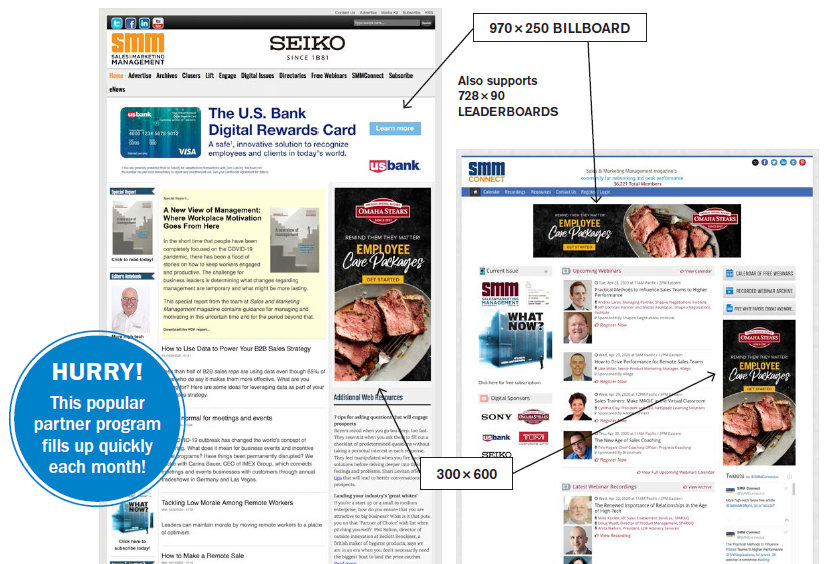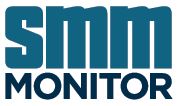 Every week, this popular eNewsletter provides relevant news and business intelligence to 29,000+ sales and marketing executives. The quick-read format, combined with the newsletter's reputation for disseminating top-notch content, make SMM Monitor a savvy choice for sales training, enablement, technology, and incentive  providers to reach a core audience ready to act on sales growth initiatives.