Digital Sponsorships and eNewsletter
Bolster your brand dominance and reach Sales & Marketing Management's full web and email audience with this high-impact Digital Sponsor program.
LIMITED: Only 8 advertiser partners per month.
This pervasive branding campaign includes:
Sitewide rotation on SalesandMarketing.com
Sitewide rotation on SMMConnect.com
Monthly rotation in SMM Monitor eNewsletter
Your logo in digital partner recognition box on both websites
Monthly metrics reporting
High-impact ad units include:
970 × 250 billboard
300 × 600 skyscraper
300 × 250 premium square (for mobile and eNewsletter only)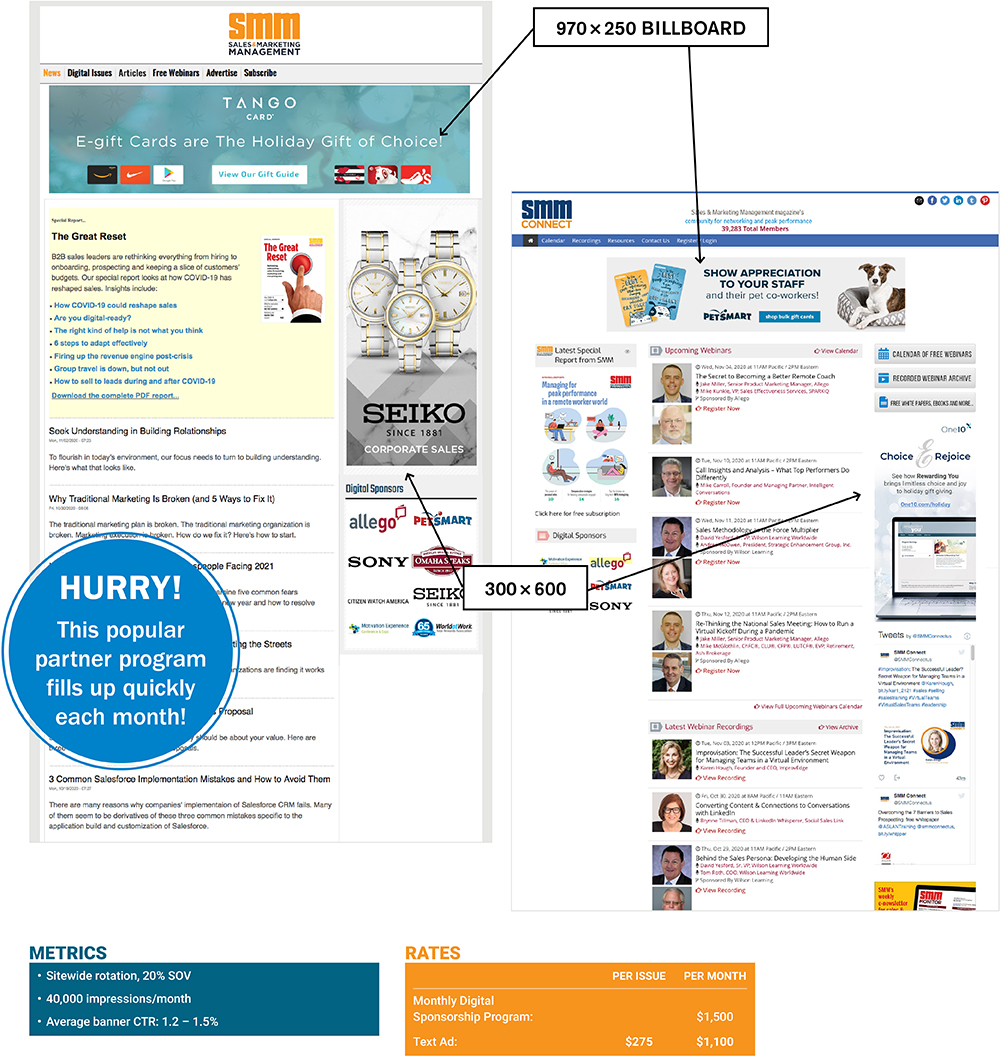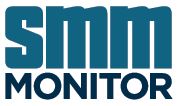 Every week, this popular eNewsletter provides relevant news and business intelligence to nearly 13,500 sales and marketing executives.
The quick-read format, combined with the newsletter's reputation for disseminating top-notch content, makes the SMM Monitor a savvy choice for sales training, enablement, technology and incentive providers to reach a core audience ready to act on sales growth initiatives.