Brand Recognition/Preference: Focus Reports + Editorial Calendar
SMM publishes (at a minimum) two Focus Reports quarterly
Published twice per quarter (with the flexibility to produce additional reports if warranted), each Focus Report takes a deep dive into a trending B2B sales or marketing topic. They are succinct, insightful and digital-only for our subscribers' easy access. Editor Paul Nolan has been leading media brands in the sales and marketing space for more than 30 years – his insight, experience, natural curiosity, and journalism background drives the site's informative content for readers and creates a valuable environment for advertisers to present their own persuasive messages.
Display Ads
Marketers can purchase traditional full-page display ads in the PDF reports. Focus Reports are heavily marketed to the SMM readership base through a variety of promotional efforts, including:
Email promotion of the digital Focus Report to SMM's Focus Report subscribers (31,000+)

Regular mentions and links via the twice-weekly SMM Monitor eNewsletter subscriber list of 26,000+

Dedicated landing page for the Focus Report and permanent archival of the Focus Report on the SMM website, AND on the SMM Connect website. It's the marketing product that keeps on performing for you. Forever!
"Media that serves its audience first serves its advertisers best."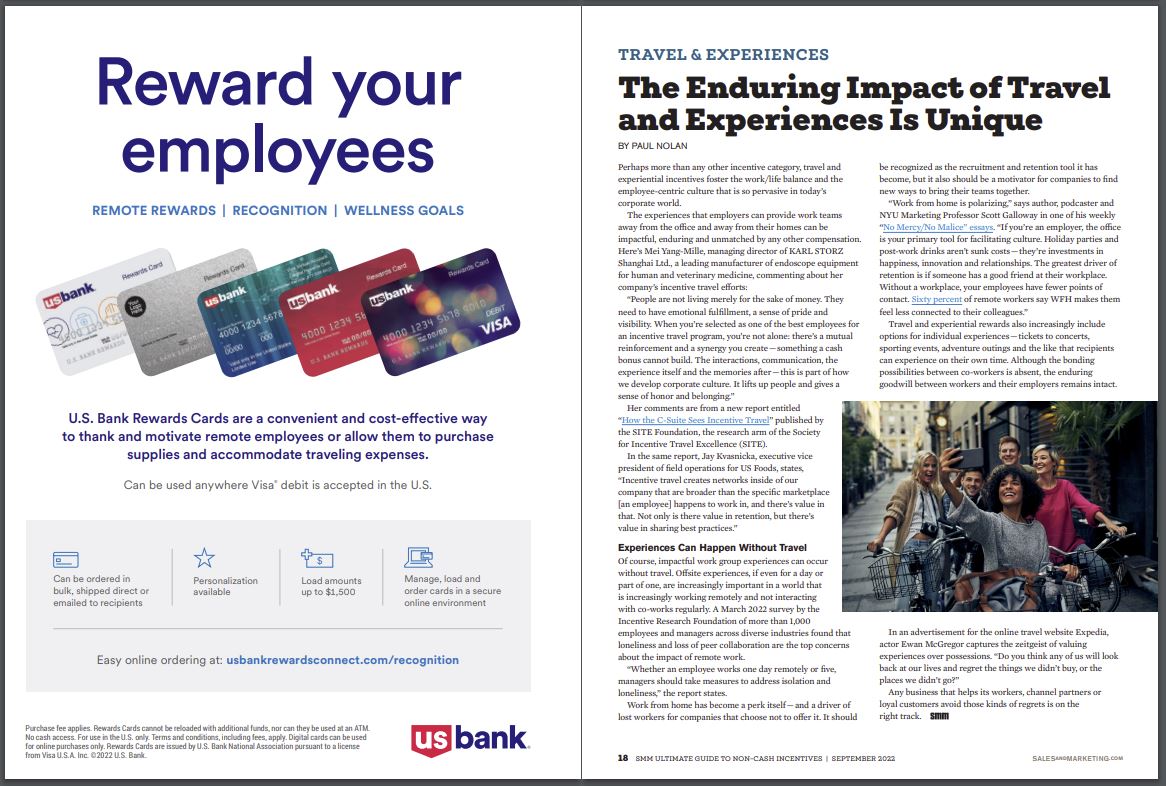 Custom Focus Reports
You also have the unique opportunity to craft and sponsor your own custom Focus Reports with assistance from SMM editors and writers. In addition to its regular digital distribution to our Focus Report subscribers, it can be used as a direct promotional piece, sales call leave-behind and valuable website content for your own site. Contact your account executive for a customized quote!
We also encourage you to reach out to Editor Paul Nolan if you see planned topics in the editorial calendar that align with your company's own expertise and skill. If you think you may have relevant content to provide related to a specific topic, contact Editor Paul Nolan (763-350-3411/paul@salesandmarketing.com) for consideration. Be sure to periodically review on the editorial calendar posted below, as it is periodically revised and refined to meet the industry's priorities and hot topics. 

   Rates
   Full-page ad in Focus Report (1 issue):      $2,950
   Custom sponsored Focus Report:             $Variable – ask your account               executive
   View the video to the right for a visual of where Focus Reports are archived       on the SMM website and how they are available to readers.