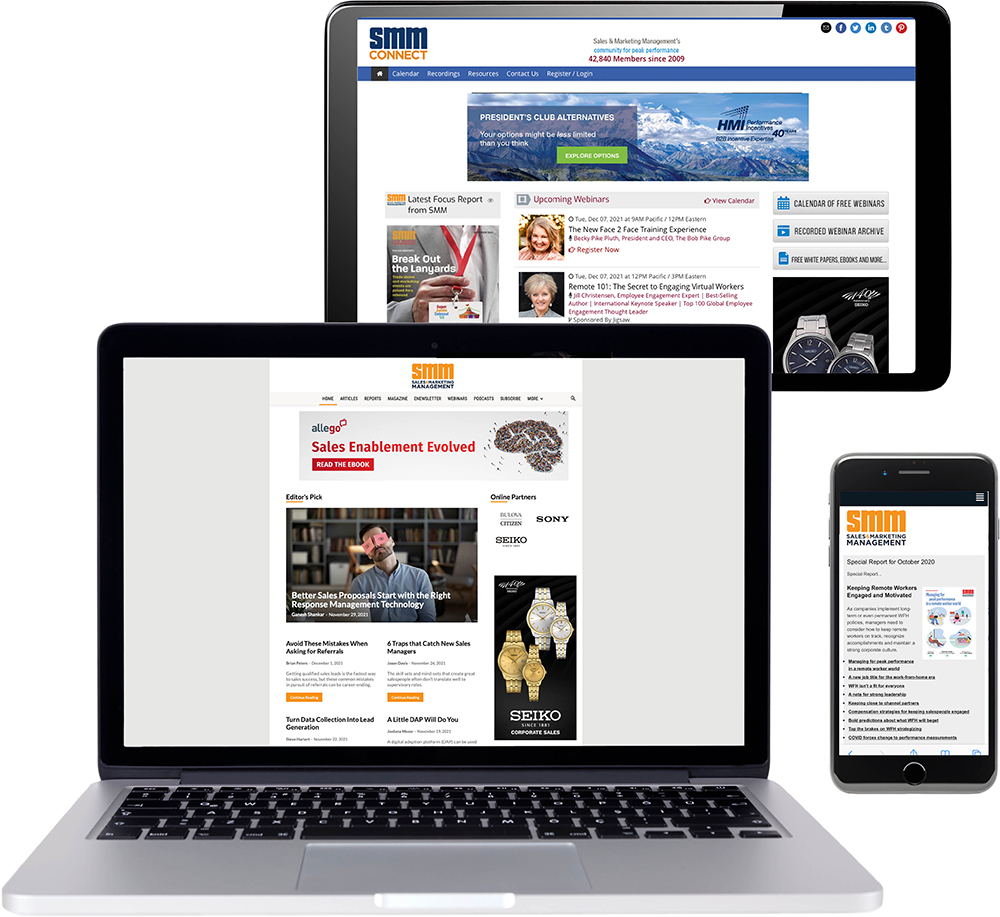 Welcome to SMM's 2023 Media Kit!
Sales & Marketing Management: your totally digital media partner that delivers
the best B2B buyers and prospects. Now let's cut to the chase…
Do you want to:
Enhance your brand presence and preference?

Generate quality leads?

Drive traffic to your website?
Explore solutions for one, two or all three goals using the media kit menu. SMM is totally digital so our ability to fulfill these marketing goals is well proven and very cost effective.
"Sales & Marketing Management has been our best source of quality leads for years. We love working with their entire team!"