native and sponsored content
Digital/Print edition spreads
Full Page Article (500-800 words) and adjacent Full Page 4C display ad. SMM can provide editorial guidance/assistance for story angle/theme, etc.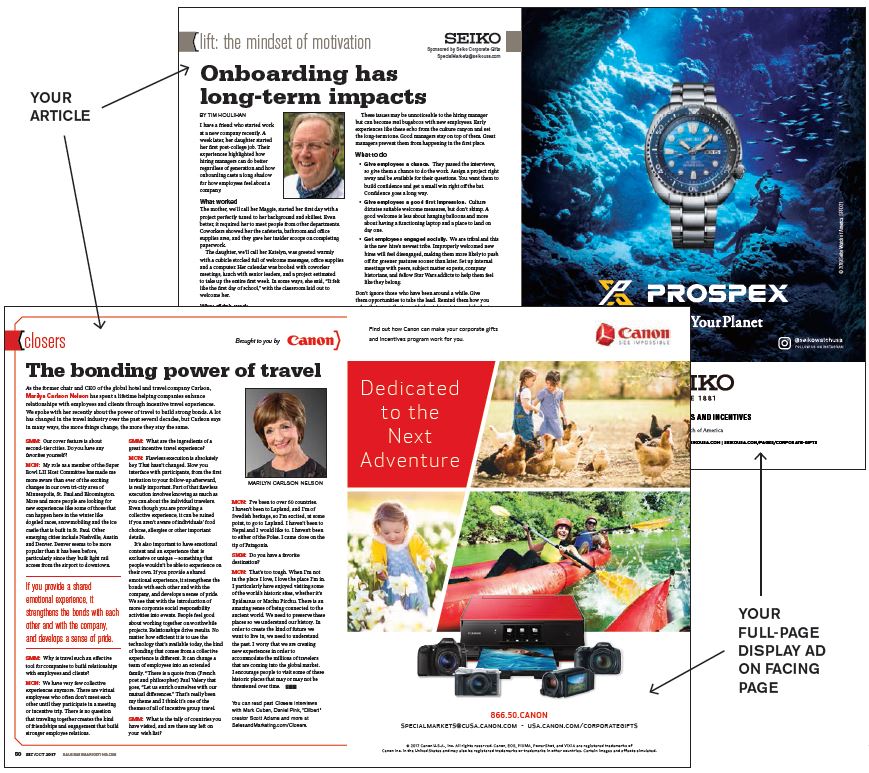 Sponsored articles on SalesandMarketing.com
Sponsored articles appear in the news feed on the SalesandMarketing.com home page for 30 days, plus:
30-day social marketing campaign
Text ad in two issues of the SMM Monitor eNewsletter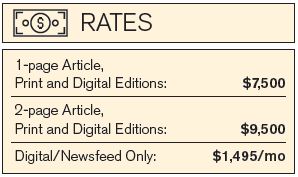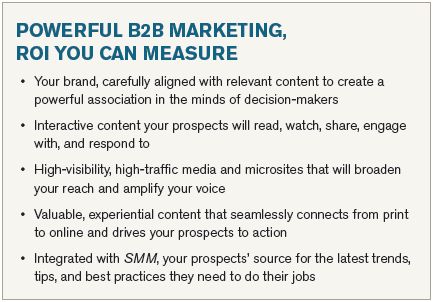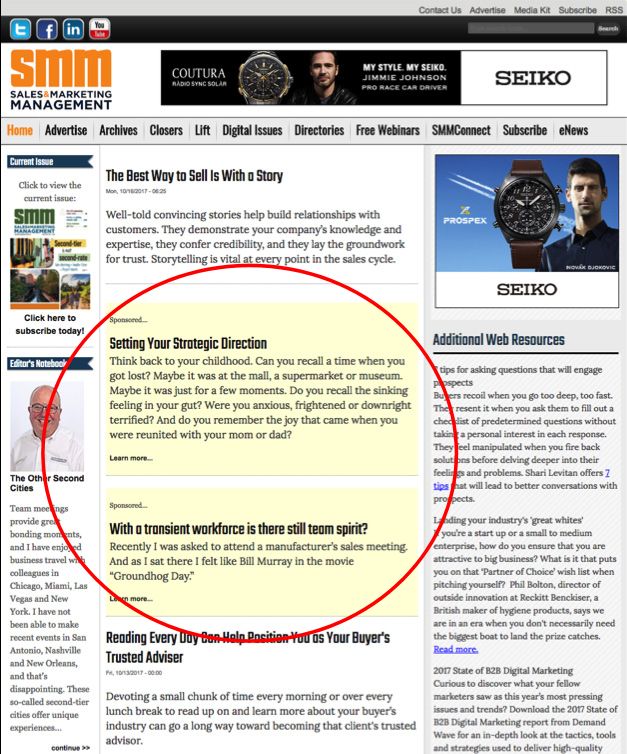 "Top Performers" product, service, or facility showcase
Include your product, tool, or solution in SMM's special advertiser showcase each issue (free to all half page or larger advertisers in SMM).
Includes high-res image plus a 30-40-word description and contact information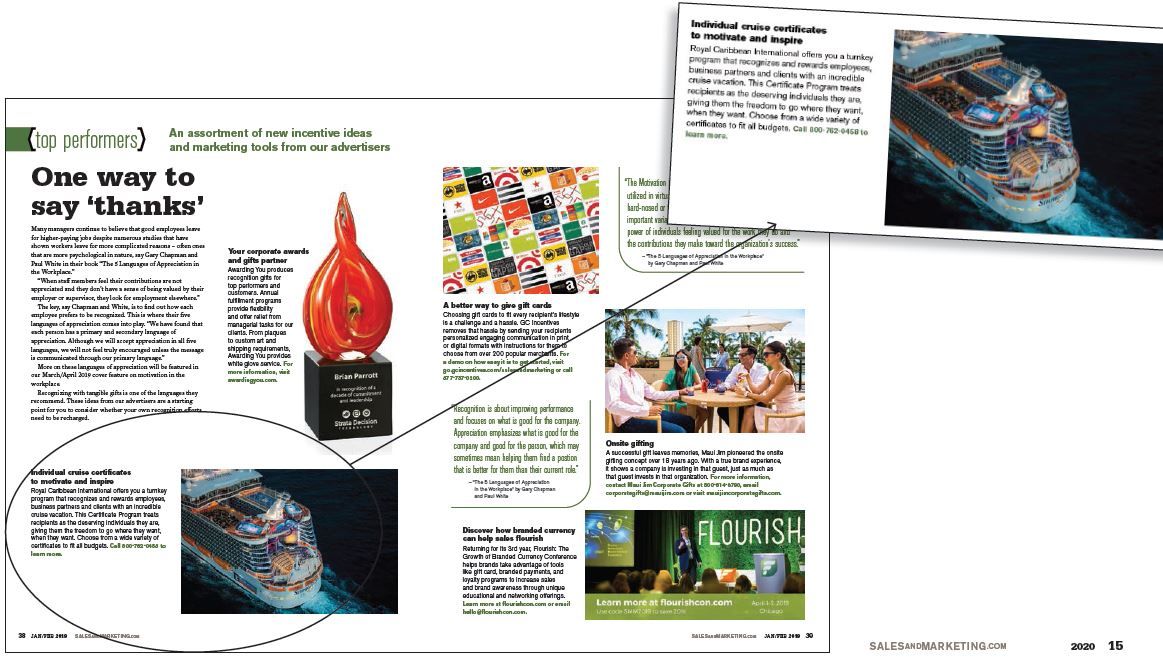 Let SMM's experienced editors blog for you!
An exclusive, ongoing SMM-produced blog with monthly Facebook promotions that will increase your site traffic and enhance your reputation as an incentive industry expert.
SMM's editorial and IT staff are your partners, hosting your content or providing you with turnkey blogs on key topics such as performance improvement, corporate culture, sales management trends, and cutting-edge sales training and technology.
Content written by sales and marketing expert/editor (can be written in collaboration with your team or provided fully turnkey by SMM).
Weekly blog post
1 post per month boosted on Facebook using your targeted desired demographic
Boosted blog post appears in targeted demographic's Facebook newsfeed
Additional promotion through SMM Twitter, LinkedIn, and weekly SMM Monitor eNewsletter
Quarterly metric reporting on impressions and activity