"May you live in interesting times."
That expression is thought to be a well-aged Chinese proverb. Regardless of origin, 2020 has certainly been interesting for just about everyone on the planet.
We, like many businesses, found the challenges posed by the pandemic to be highly disruptive, often in an uncomfortable but ultimately positive manner.  We hope that as you've navigated this media kit, you've noticed some of our revisions. They're based on input from many of our business partners – perhaps you shared ideas, needs, considerations, etc. with us in person or through surveys.
We also gathered significant input from our audiences. After all, a B2B media company's primary function – connecting buyers and sellers – has not changed.
One small example: In our most recent audience survey, we learned that 33% are now working at home due to COVID-19. An additional 13% are now splitting work between their traditional office and home. These reality checks helped us build a case for transitioning into an all-digital media resource; and focus on reaching people "where they are right now." No sense mailing stuff to empty offices.
We also learned that rather than communicating 4, 6, 12 or 52 times a year with time-stamped "issues," we should open the hydrant and let the news, information, ideas, data and case studies flow 24/7. That's precisely what we're doing with our "Focus Reports"; as well as with a constant flow of content – some originated, some curated and some sponsored – pushed digitally and socially – or tethered to our website. Additionally, SMM's production of nearly 100 webinars during 2020 confirms a healthy – and growing – appetite among sales and marketing management for provocative, educational content provided by thought leaders in areas such as sales training, marketing automation, sales enablement, team motivation and performance, leadership and many others.
To borrow from the classic comic strip character Pogo, we fortuitously found ourselves "surrounded by insurmountable opportunity" in 2020.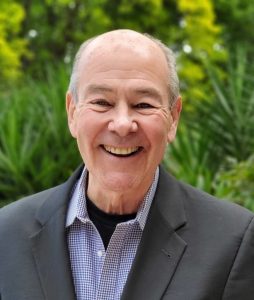 We're optimistic that 2021 will present interesting times without the global pandemic component, and we look forward to you continuing the journey with us.
Best wishes for continued success,

Mike Murrell, President