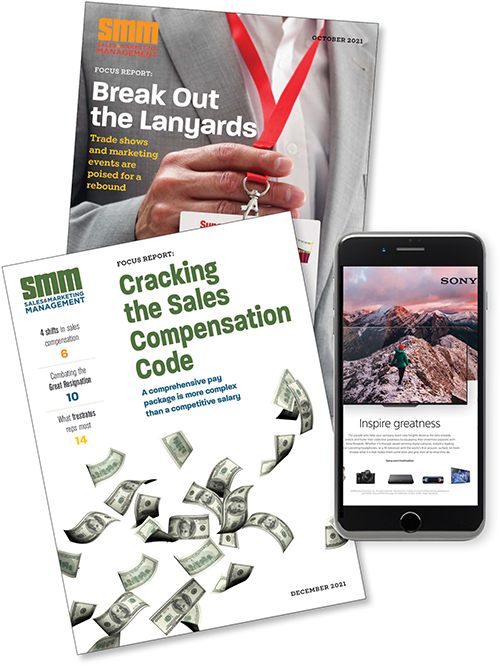 "I turn to Sales & Marketing Management for solid reporting on important topics for B2B marketing professionals."
-Jake Rheude, VP of Marketing
Red Stag Fulfillment
Focus Reports
Published twice per quarter (with the flexibility to produce additional reports if warranted), these Focus Reports each tackle a single topic. They are succinct and insightful. Editor Paul Nolan has been leading media brands in the sales and marketing space for nearly 30 years. His insight, experience, natural curiosity and journalism background drives the site's informative content for readers and creates a valuable environment for advertisers to present their messages.
Display Ads
Focus Report layouts enable use of traditional full-page display ads. You should also keep an eye on the Editorial Calendar throughout the year as it is periodically revised If you think you may relevant content to provide related to a specific tope, contact Editor Paul Nolan for consideration.
Each Focus Report carries an ad recognizing SMM Digital Sponsors with their logos hot-linked to their websites.
View this quick Focus Report demo video: